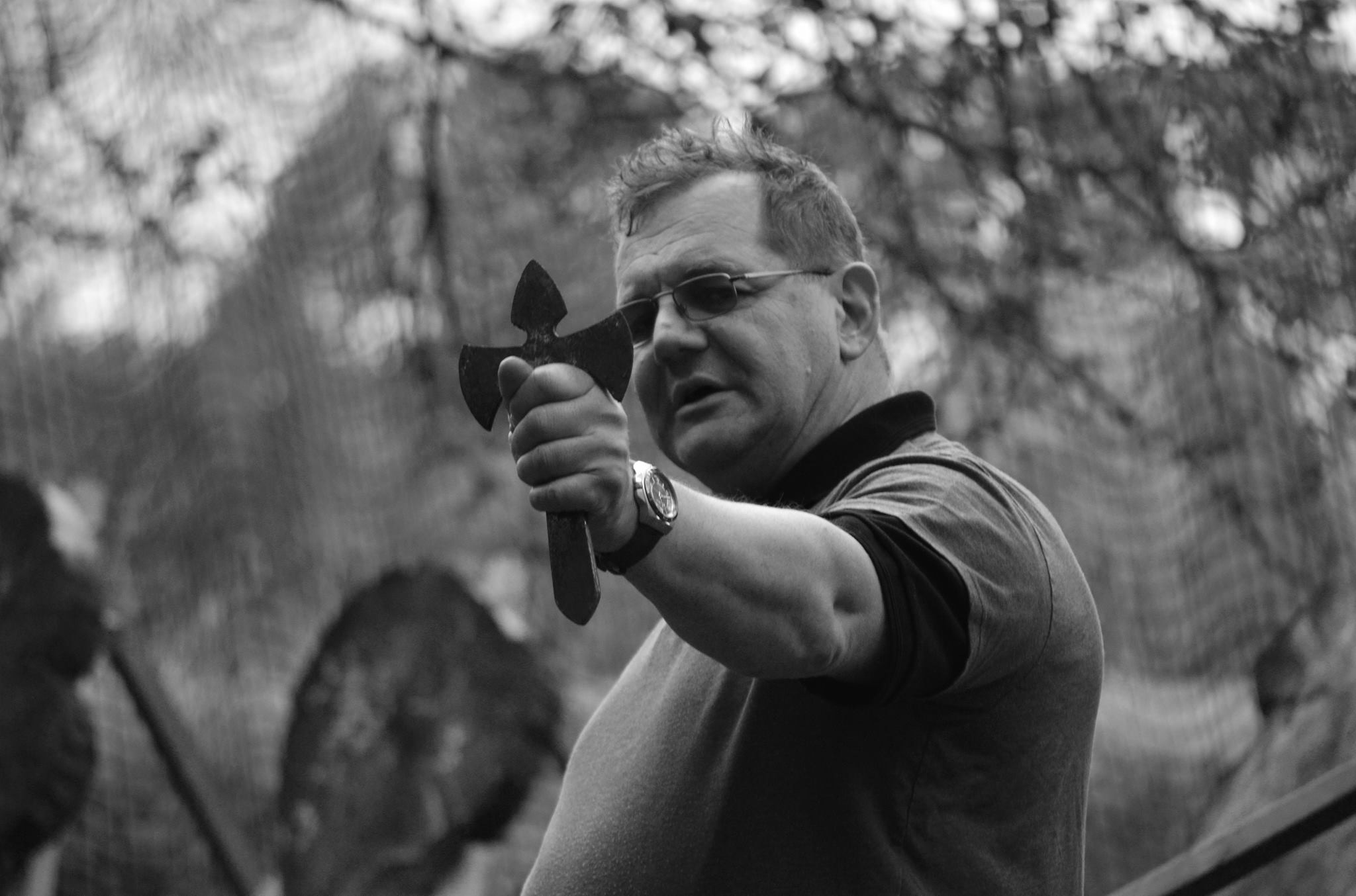 Our Approach
We are extremely passionate about what we teach and endeavour to ensure this is apparent in each and every session we deliver, whether that is Archery, Axe throwing or Circus training.  Our sessions are tailored to individuals looking to learn or master a skill, families that are looking for a fun filled activity or large groups who are interested in trying something new. We are confident that you will enjoy any session you partake in and that you will be wanting to come back for more.
Our Story
Mark, our lead instructor has been an Entertainer for over 20 years starting off as a juggler back in 1993. As a Juggler, Mark has attended many Circus Conventions,  a vast variety of Workshops and around twelve years ago was introduced to Knife throwing. From there his interests in other target sports grew such as Archery and Air Rifles. Having mastered many of his skills he decided to work as a trainer for companies and organisations such as Scouting Groups teaching their instructors how to lead their own sessions.  Off the back of this Mark was able to attain official qualifications as an Archery instructor and a Air Rifle instructor plus is KATTA approved throwing instuctor.
To share his passion and get his local community involved, Mark ended up running a Knife and Axe Throwing competition which was a huge success as at the time it held the highest attendance record in U.K history.
On the circus side of things Mark was involved in the conception of 'Concrete Circus' a Milton Keynes based youth circus group. The next stage on from that was to organise, as part of a small group, the Milton Keynes Juggling Convention which is still running with his daughter leading the organisation. For the last three years Mark has been on a committee running a 'Western Skills Festival'.
Next Steps...
If you're interested in any of our activities or have any questions please get in touch.
We look forward to hearing from you.